EDIT MAIN
March 22, 2019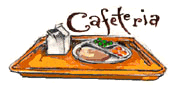 March 21
April 1

Fish Sticks/Dinner Roll
OR
Hamburger
Roasted Broccoli
Cucumber Slices
Fresh Fruit Salad
Peaches

Chicken Patty Sandwich

OR

PBJ/String Cheese

Mixed Vegetables

Fresh Broccoli

Apple/Orange Juice
REMINDER TO ORDER YOUR YEARBOOKS
This is a reminder that April 10th is the last day that yearbooks can be ordered.
HOWARDS GROVE JUNIOR FOOTBALL
Attention 5th-7th grade boys interested in playing football next fall...your registration forms and fees should be given to Mr. Bartz by April 1st. Please see him is you need another form. Thanks for paying attention to this deadline.
8TH GRADE BOYS SOCCER
Any 8th grade boys interested in playing soccer next fall at the high school, please meet with Coach Wynveen in Mrs. Athorp's room at 11:15 today (Friday).
PACK'ER UP CHALLENGE
Did you just do Spring cleaning and have a bunch of toys or clothes that don't fit you and you don't know what to do with it? If you have items you would like to get rid of, bring them to Goodwill and remember to mention the Howards Grove Middle School! Goodwill is holding a competition for Wisconsin schools. Whichever school donates the most items to Goodwill gets a visit from wide receiver Donald Driver from the Green Bay Packers. The second and third place schools get 12 autographed Donald Driver children's books. The competition runs from April 1st-April 30th!
HUNTERS SAFETY
The Howards Grove Rod and Gun Club has openings in the April 2019 Hunters Education Class. Classes are going to be held on April 4, 9, 11, 15, 18, 25 and a field day on April 27. Registration can be completed and more information can be found in the Safety Education area on the DNR's website https://gowild.wi.gov
VOLLEYBALL INFO
All 8th graders interested in playing high school volleyball, there will be a meeting within the next week to discuss summer training. Details regarding this meeting will be available soon.
SPREAD THE LOVE/PEANUT BUTTER FOOD DRIVE
The Middle School will be participating in a peanut butter food drive starting on March 1 and ending on March 31. Students and staff, please bring jars of peanut butter in and deposit them in the designated box in the lobby outside the office. The peanut butter will go to the Sheboygan County Food Bank and be distributed to families in need in Sheboygan County. The more peanut butter jars that we bring in, the more families that we feed.
REALITY DAY AT THE HIGH SCHOOL
Howards Grove High School is planning their first ever Reality Day. The date is set for Wednesday, April 24. The event will include a walk-through budget simulation. All seniors will be given a job, salary, marital status, number of dependents and debt. Based on that information they will choose housing, insurance, retail items, and make other decisions about budgeting based on their assigned financial status.
We are looking for quite a few community volunteers to help us run the simulation stations (insurance, housing, car sales, utilities, retail purchasing, etc.) Volunteers would need to be at the high school by 8:15 am. The event should conclude around noon. Please contact Bev Biederwolf or Kim Zimmer at the high school if you would be interested an able to join us.
UPDATE-GYM RULES
Effective immediately, there will be no more eating in the gym, due to the mess of food and soda bottles that was left in the gym. The only drink allowed in the gym going forward will be water. Thank you for your cooperation with this matter.
TAB COLLECTING
This year the Middle School is collecting tabs for the Ronald McDonald house. Save your soda can and soup can tabs and put them to a good cause!
NEW SECURITY AT MIDDLE SCHOOL
There has been a new security feature installed at the front of the school. We now have a camera and buzzer system. Any student, parent or visitor arriving after the start of the school day will need to get buzzed in and check in through the office. We will do our best to accommodate anyone waiting to get into the building; however, there may be delays at times, depending on what's happening in the office. We appreciate your patience and understanding as we advance our security to make our building a safer place.
REVISED GRADING SCALE
At the end of last school year, a new grading scale was approved for the middle school, matching the high school grading scale. The new grading scale is as follows:
| | |
| --- | --- |
| 93 – 100 | A |
| 90 – 92.99 | A- |
| 87 – 89.99 | B+ |
| 83 – 86.99 | B |
| 80 – 82.99 | B- |
| 77 – 79.99 | C+ |
| 73 – 76.99 | C |
| 70 – 72.99 | C- |
| 67 – 69.99 | D+ |
| 63 – 66.99 | D |
| 60 – 62.99 | D- |
| 0 – 59.99 | F |