EDIT MAIN
January 18, 2018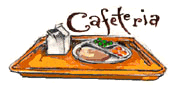 January 18
January 21

Chicken Teriyaki/Rice
OR
Cheese Pizza
Fresh Cucumbers
Sweet Potatoes Fries
Peaches
Mandarin Oranges

Chicken Caesar Wrap
OR
Loaded Baked Potato w/breadstick
Mixed Veggies
Fresh Broccoli
Apple
Blueberries
MATH COUNTS
If you are planning on trying out for the Math Counts, please hand in your form and see Mrs. Parnitzke. There will be a meeting for all potential participants on Thursday, January 23 at 10:30am.
REALITY DAY AT THE HIGH SCHOOL
Howards Grove High School is planning their first ever Reality Day. The date is set for Wednesday, April 24. The event will include a walk-through budget simulation. All seniors will be given a job, salary, marital status, number of dependents and debt. Based on that information they will choose housing, insurance, retail items, and make other decisions about budgeting based on their assigned financial status.
We are looking for quite a few community volunteers to help us run the simulation stations (insurance, housing, car sales, utilities, retail purchasing, etc.) Volunteers would need to be at the high school by 8:15 am. The event should conclude around noon. Please contact Bev Biederwolf or Kim Zimmer at the high school if you would be interested an able to join us.
7/8 GIRLS VOLLEYBALL
Attention 7th and 8th grade girls interested in school volleyball, there are sign up sheets in the office. Please sign up by Friday, Janaury 18th if you intend to play.
UPDATE-GYM RULES
Effective immediately, there will be no more eating in the gym, due to the mess of food and soda bottles that was left in the gym after the most recent game. The only drink allowed in the gym going forward will be water. Thank you for your cooperation with this matter.
ATTENTION 7TH/8TH GRADE GIRLS INTERESTED IN VOLLEYBALL
There will be a mandatory parent/athlete meeting in the Middle School library on Monday, January, 21st @ 6PM.
JOB OPPORTUNITY
A temporary job is currently open in the high school kitchen. Hours of work are Mon-Fri from 8-2PM at the high school, when school is in session. If interested, use the following link to see the job posting on Aramark's website https://careers.aramark.com/ShowJob/Id/182156/Food-Service-Worker-Howards-Grove-Public-School-District/ or contact Becca in the high school kitchen at (920) 565-4459 with any questions.
MIDDLE SCHOOL LOST AND FOUND
The Middle School has a table in the lobby filled with lost and found items. Please stop by and take a look to see if any items may belong to your child.
FRIENDS OF THE ARTS
Are you interested in participating in the activities at the new auditorium or know of someone who might be? A group has been created called "Friends of the Arts" and when you join, you will be updated on schedules for helping in the ticket booth and concession stand and being an usher for events. If you are interested, contact Mr. Holzer for more information or pick up an informational flyer in the office.
TAB COLLECTING
This year the Middle School is collecting tabs for the Ronald McDonald house. Save your soda can and soup can tabs and put them to a good cause!
NEW SECURITY AT MIDDLE SCHOOL
There has been a new security feature installed at the front of the school. We now have a camera and buzzer system. Any student, parent or visitor arriving after the start of the school day will need to get buzzed in and check in through the office. We will do our best to accommodate anyone waiting to get into the building; however, there may be delays at times, depending on what's happening in the office. We appreciate your patience and understanding as we advance our security to make our building a safer place.
REVISED GRADING SCALE
At the end of last school year, a new grading scale was approved for the middle school, matching the high school grading scale. The new grading scale is as follows:
| | |
| --- | --- |
| 93 – 100 | A |
| 90 – 92.99 | A- |
| 87 – 89.99 | B+ |
| 83 – 86.99 | B |
| 80 – 82.99 | B- |
| 77 – 79.99 | C+ |
| 73 – 76.99 | C |
| 70 – 72.99 | C- |
| 67 – 69.99 | D+ |
| 63 – 66.99 | D |
| 60 – 62.99 | D- |
| 0 – 59.99 | F |